Blends of selected quartz aggregates and fortified white Portland cement ideal for new or remodeled swimming pools. Available in a variety of colors. Diamond Brite® finishes are factory blended to provide the pool owner with an extremely durable and attractive alternative to traditional pool coatings.
Diamond Brite Exposed Aggregate Pool Finishes…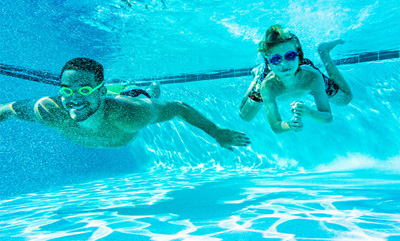 All you add is the perfect setting. There's more to a great pool finish than meets the eye. A great pool finish is durable, comfortable, easily maintained, and pleasing to the eye. Diamond Brite from SGM is all that and more. Diamond Brite combines natural quartz aggregates. polymer-modified cement and non-fading Diamond quartz in a stunning variety of colors. The result is a finish that stands up to the harshest pool environments while providing years of enjoyment.